Our Consultation and Design Process

Free initial consultation, typically done with a phone call. Followed up with an on-site consultation where we will assess your property for its current landscape and environmental conditions.
Create a comprehensive plan, providing both a functional and aesthetically pleasing design based on your wants, needs, and must haves!
Upon acceptance of the design, we schedule the installation and make your landscape dreams a reality!
Typically takes approximately 6-8 weeks from first contact to completion of project. Time allows for initial consultation, initial design and adjustments, plant availability, and installation of the designed landscape.
Landscape Installations

Design and install new flowerbeds or Restoration of existing flowerbeds.
Privacy tree Installation
A few recommended trees for our area: Green Giant Arborvitae, Norway Spruce, Cryptomeria, Pines; If you have deer activity, we would not recommend planting Emerald Green Arborvitae
Large Plant and Tree material installation
A few recommended trees for our area: Evergreens trees such as Arborvitae, Spruce, Cryptomeria. Deciduous trees such as Maples, Oaks, Cherry, Dogwoods
Native Plant Gardens
Native plants tend to do well in poor soils or average soils, they are adaptable and typically can sustain periods of heat or drought. Provide great habitats for wildlife.
Pollinator Gardens
Great for attracting beneficial insects and pollinators into your landscape. The flowers in these gardens not only look and smell great, but are also a vital part of any ecosystem. More Pollinators = More Flowers!
Rain or Rock Gardens
Great for controlling water or downspout run off. As well as, for a low-lying area that never seems to dry out. Strategically and thoughtfully designed to solve a wide array of water related issues for a low maintenance solution.
Landscape Maintenance

Monthly packages that include, but not limited to, weekly mowing, weeding, shrub pruning, and flower bed maintenance
We currently have limited availability on our mowing schedule.
Weekly mowing is only offered to clients who sign up for our 3 season maintenance packages.
Spring Clean Up:
Tidy up your property and get anything that has found its way into your landscape beds or yard. Typically, at this time we would cut back any needed perennials or shrubs that require Spring pruning. Our spring bed maintenance includes bed edging, weeding and proper mulch installation.
Fall Clean Ups:
Typically start in late October to early November through the end of the year. We typically require at least two clean ups for larger properties or properties with mature trees.
Horticultural Services
Hedge and Shrub Pruning: Proper pruning will ensure that your plants grow full and flourish while looking natural.
Corrective Pruning: open plants so light and air penetrate, a rejuvenation cutback to reinvigorate plants with new growth.
Winter Pruning: Some plants should only be pruned in the winter or during dormancy.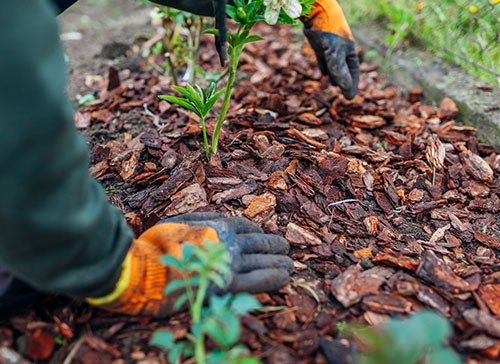 Mulch installation

Get your flowerbeds ready for the season.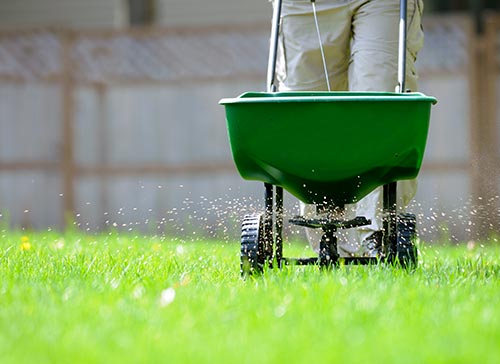 Overseeding

Overseeding helps fill your lawn's bare spots, making it look thicker and healthier.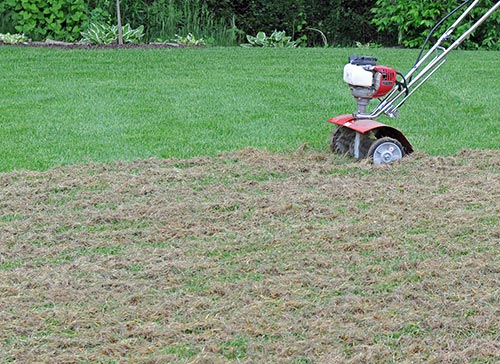 Dethatching/Core Aerations

Removing plugs or "cores" of soil and thatch from a lawn reduces soil compaction for a healthier lawn.
Ready to get started?
Let's make our neighborhood beautiful!